Product Description
YIHAI CNC plasma cutter
Equipment Features
1.equipped with other advertising equipment (suction machine, cutting machine, carving machine), forming advertising word processing line, thoroughly solve the traditional manual processing. Work efficiency several tens times.
2.Small holes of cutting, and no falling chip phenomenon, avoid the second shaping process.
3.Applies to iron plate, aluminum plate, galvanized sheet, White Steel plate, Titanium plates, and so on like the sheet metal.
4.High cutting speed, high precision and low cost.
5.High configuration of numerical control system, automatic striking the arc, stable with reliable performance.
6.Using light beam structure design, the structure has the good rigidity, light weight, small moving inertia.
7.Gantry structure, the Y axis adopts synchronous motor double drive and XYZ axis with bilinear rail, smooth transmission, running with high precision.
8.In allusion to the cutting of Three-dimensional LED advertising word, metal plate of sulciform characters and base plate, cutting precision reach to excellent indicators. If equipped with American Haibao Plasma power can achieve the floor level of plasma laser cutting machine.
9.Support the path of the standard G code files generated by Wentai, Beihang Haier, ARTCAM, Type3 software, Can also read through the software conversion of DXF format files generated by software such as AUTOCAD. Control system uses a U disk exchange processing documents, convenient operation.
Applicable material
Stainless steel, iron panel, titanium panel, aluminum panel,etc.
Samples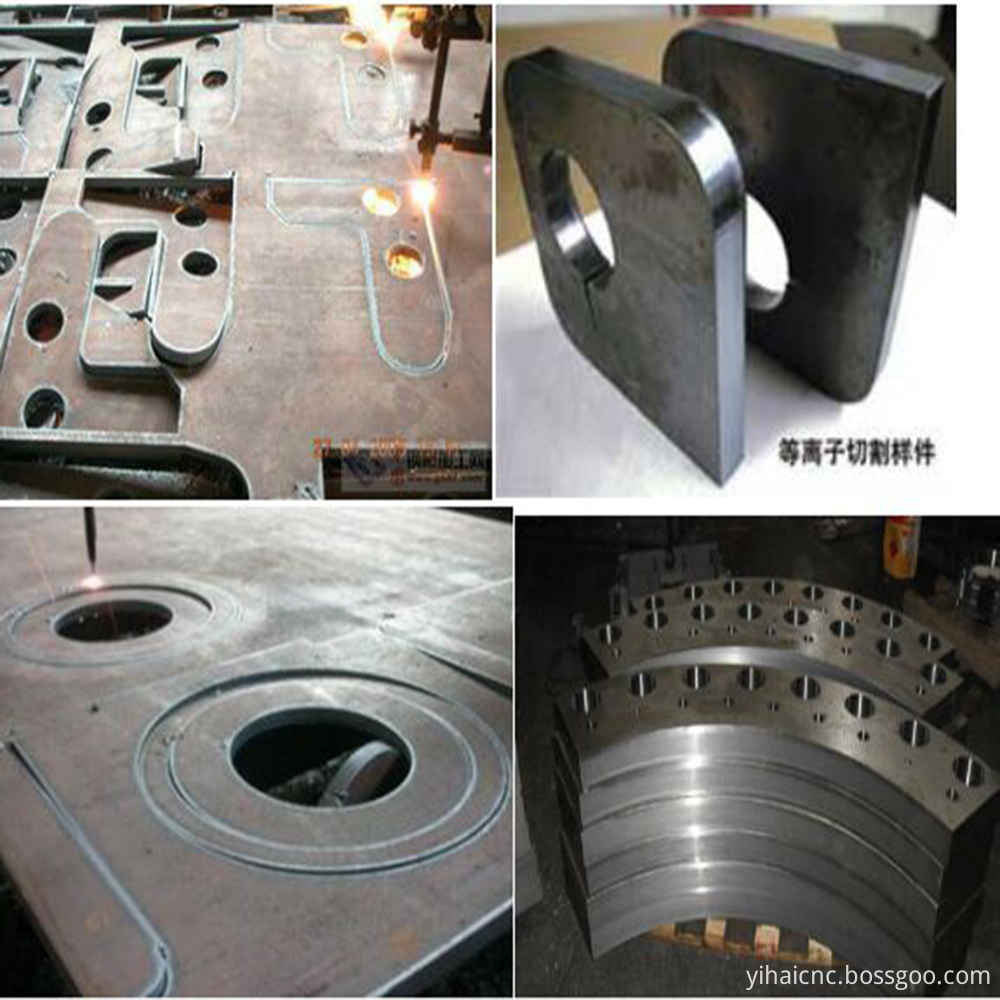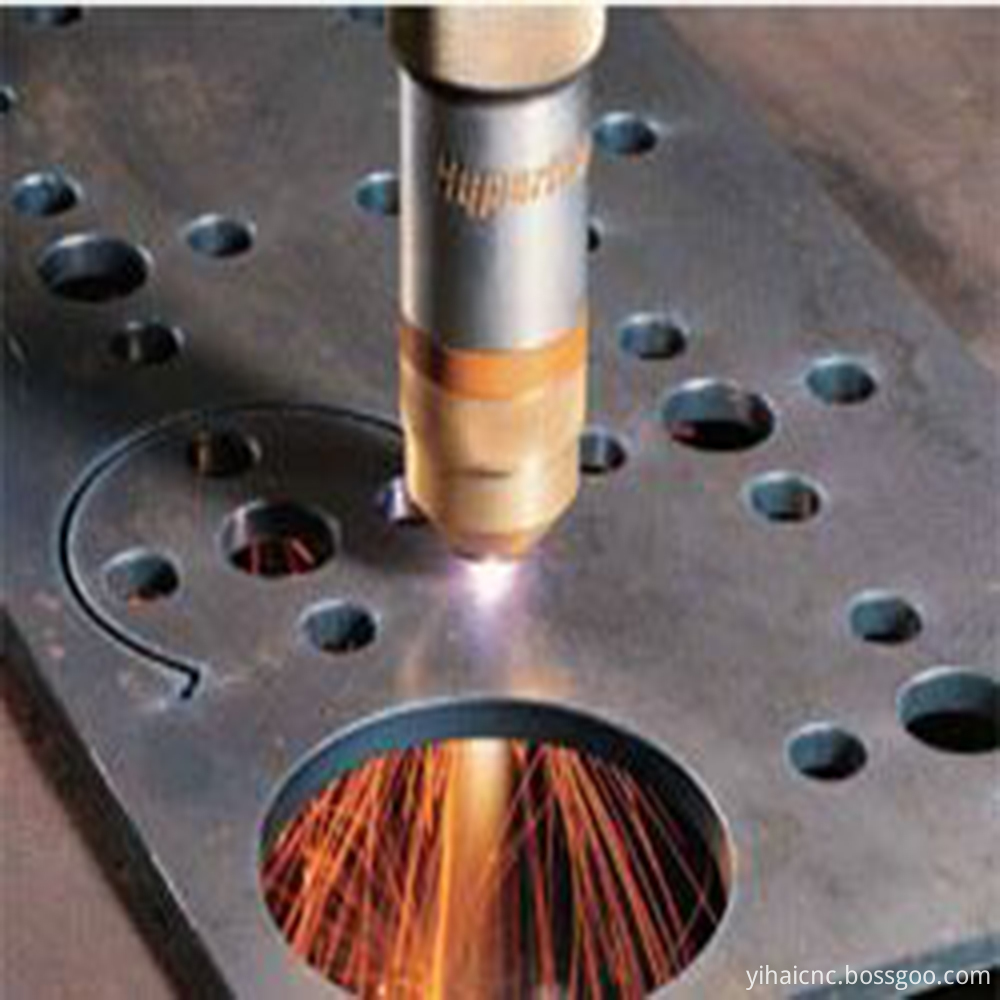 Technical-parameters
| | |
| --- | --- |
| Processing area | 1300mm*2500mm |
| Processing materials | iron plate, aluminum plate, galvanized sheet, White Steel plate, Titanium plates |
| Processing thickness | 0.5-15mm |
| Cutting speed | 0-8000mm/min |
| power | 8.5KW |
| input voltage | 3-phase 380V |
| power frequency | 50Hz |
| Plasma current | 60A |
| File Transfer mode | USB interface |
| Work Mode | Non-contact striking the arc |